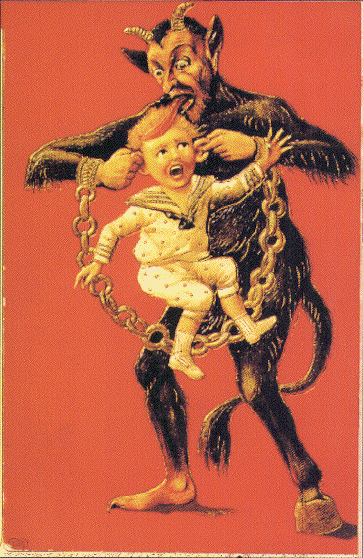 Hope you managed to scare some little kids and shake some chains today! I had to settle for shaking chains at a puppy but he was a bit frightened so I suppose it counts...
Life has been a bit nuts! Working in a retail store before/after/during the holidays can be quite stressful. I had hoped to mitigate this stress with extra hobby time and possibly attending a Blood Bowl event but life and work had other ideas. Sadly I missed out on the
Underworld Cup
in Kenosha, WI, which turned out okay as one of the
co-commissioners from our local Blood Bowl league
took him the first place trophy! Congrats to Beaux and his (not painted like the Power Rangers) Chaos Dwarfs for getting it done.
While the Nurgland Germs didn't manage to make it out to the Underworld Cup they did secure a win in their first game of the new KUBBL III season against a hard hitting Norse team - beating them 2-0. No casualties were score by the Germs but Rendclap the Pestigor scored two touchdowns, leveling him up to gain access to Sure Hands. With a previous +AG boost under his belt this is one dirty diseased beastman that even Krampus could love.

And with that quick recap I will leave you to your own tabletop debauchery with this quick little glamor shot of the fully painted Nurgland Germs in all their glory: